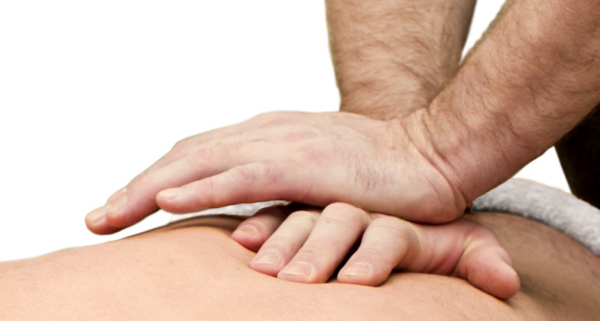 First days are always nerve-wracking and they can keep you nervous and on your toes. From the first day of school to the first kiss, the first day at a new job or even your first time seeing a chiropractor for Sioux Falls chiropractic services, it is natural to have first-day butterflies in your stomach. However, this is mostly because each of these ushers in something new. Your first appointment with a chiropractor is no different because it ushers in a path to health and wellness, attending to your needs and delivering a positive healthcare experience.
While we understand that you may be terrified ahead of your first appointment with your chiropractor, below are some of the things to expect.
Scheduling an Appointment
Before your first appointment with a chiropractor in Sioux Falls, you want to make sure that you have scheduled an appointment and spoken to the chiropractor about a specific time to come in. To schedule an appointment, you can explore any of their communications platforms, whether through their website, email, phone, or by visiting their physical location to speak to their administrative staff. After making an appointment, you will be given a scheduled time to meet with the chiropractor to discuss your health needs and complaints.
Checking Into the Chiropractic Clinic
On the scheduled appointment day, you will be required to go into the chiropractic office where you will meet with the administrative staff to confirm your appointment. Most chiropractors offer a waiting area ahead of the appointment where clients can relax and remain comfortable until they are called in for their scheduled consultation. This experience can be similar to meeting with a doctor.
During the wait time, the staff may take some vital information including your height, weight, and blood pressure while also showing you the office layout to aid navigation from one point to the other.
Getting To Know Your Doctor
Your first meeting with the chiropractor will entail a series of questions from both ends. Your doctor will ask questions which are expected to help them better know you and understand the conditions for which you require improvements. The doctor will also complete a variety of physical assessments including reflex testing, neurological and range motion tests palpitations, orthopedic testing, and muscle strength tests to better diagnose your condition and develop a better approach to treatment. During this time, you may also be subjected to such examinations as an x-ray.
The Adjustment
If you have undergone an x-ray, the doctor will interpret the results, return you to the treatment room and perform a series of manipulations which are aimed at re-aligning affected areas in the body.
Please note that your first appointment may be filled with moving different body parts as much as possible in order to get a good idea of areas which require adjustments. Your doctor will be gentle but apply firm pressure to ensure those body areas of interest are firmly re-aligned. More often than not, you will be advised to relax and enjoy the process.
After Your Adjustment
Your chiropractic doctor may schedule you for another appointment day depending on the level of treatment and care you require. In some cases, the chiropractor may also incorporate deep tissue techniques like ultrasound, electrical stimulation, cold laser therapies, and others to ensure that the set goals are achieved.
Your chiropractor will always strive to leave you in a better state than you walked into their office. To get started, visit Highest Health Chiropractic at http://www.siouxfallschiro.com/blog/what-expect-your-first-appointment.
Highest Health Chiropractic
Follow Us On Social Media
https://twitter.com/highesthealthSF
https://www.facebook.com/Highest-Health-Chiropractic-1498880020436797/?fref=ts
https://highesthealthchiropractic.com/wp-content/uploads/2019/09/Great-Lakes-Chiropractic-Movement-center-Chiropractic_btn.jpg
412
600
Dr. Nate DeJong
http://highesthealthchiropractic.com/wp-content/uploads/2016/05/main-logo2.png
Dr. Nate DeJong
2019-09-20 05:12:32
2019-09-20 05:12:32
What To Expect At Your First Chiropractic Appointment